Hi,
Newbie user here, having trouble with plugins on 0.9.1 under OS X 10.11.6 -- specifically, the Plugins menu: It disappears as soon as I install any plugins (indeed, even if I simply update the pre-installed plugins.)
Any thoughts? Tried uninstall/reinstall (including deleting Applications Support folder) without luck.
Attaching before-and-after screenshots.
Thanks for any insights,
--Ken
---
Before updating - Plugins menu displays as expected: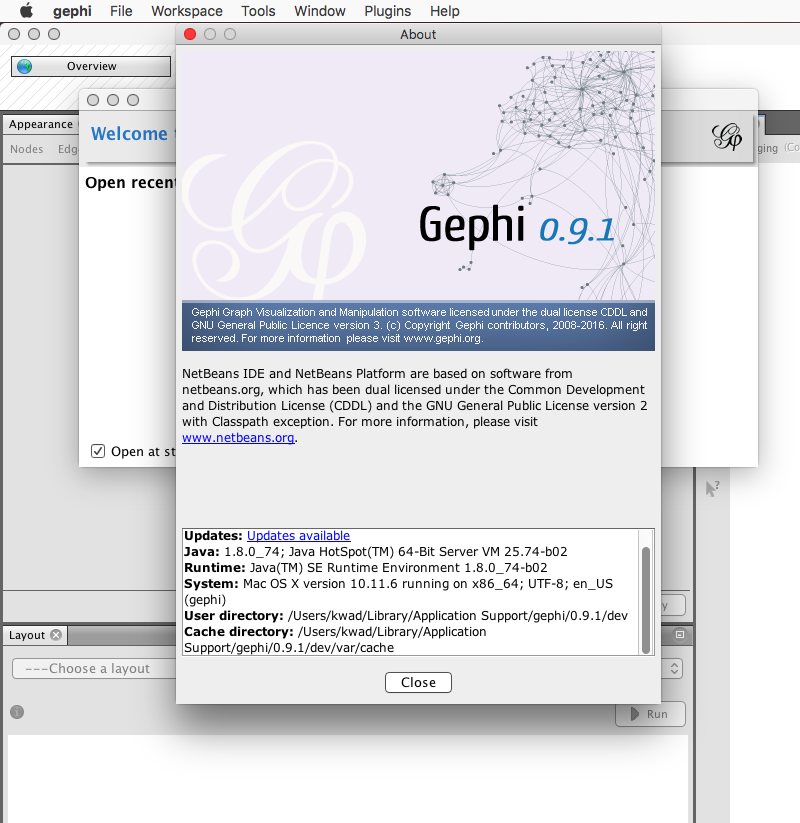 ---
After updating: - Plugins menu is gone: